Kids Dental Care

Caring for Young Smiles in Vernon
Optimal oral health that lasts a lifetime begins in childhood. At Cornerstone Dental Group - Dr Rex Hawthorne and Associates, we have a passion for educating children on caring for their oral health. First visits are FREE for children 5 and under!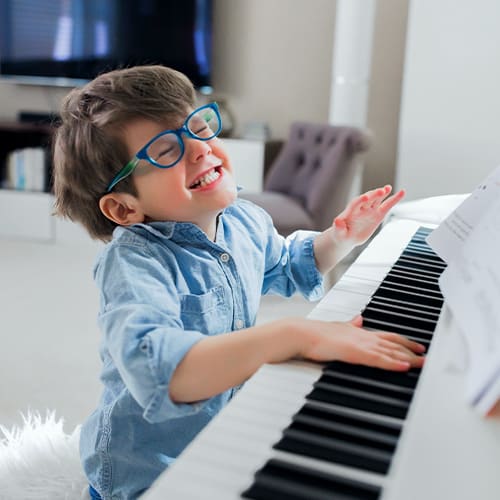 Positive Dental Experiences
At Cornerstone Dental Group - Dr Rex Hawthorne and Associates, we're committed to helping children feel at ease during their dental appointments so they can establish and maintain good oral health today and into adulthood.
We offer a complete range of dental services to care for developing smiles, and are dedicated to providing your child with the most positive dental experience possible.
Our team understands that going to the dentist can be an intimidating experience for some kids, so we strive to keep the environment calm, friendly and inviting. We will take the time to work at your child's pace, take breaks if they get overwhelmed, and explain each step of the process as we go along. 
Your Child's First Visit
Infants should be seen by a dentist within six months of their first tooth erupting or by their first birthday. At this stage of your child's oral development, the first primary teeth are beginning to erupt and it's a critical time to identify issues before they become more serious concerns.
Dental Care for Children
At Cornerstone Dental Group - Dr Rex Hawthorne and Associates, we truly believe that positive early dental experiences for children are essential to maintaining healthy dental habits.
Preventive Hygiene

Visiting the dentist for regular exams and cleanings when your child is young will help preserve the primary teeth until they are ready to be replaced by the permanent teeth. At each appointment, we will review proper oral hygiene techniques to ensure your child is equipped with the knowledge and skills they need to keep their growing smile healthy.

Restorative Dental Services
Dental Sealants

Children's molars and premolars typically have deep fissures in them that are difficult to keep clean, even with regular brushing. 

Dental sealants are thin, clear plastic coatings which are applied to molars and premolars to seal off these fissures, eliminating the risk of plaque and bacteria building up inside them.