Dr. Rex Hawthorne
Dr. Rex Hawthorne is a General Dentist at Cornerstone Dental Group - Dr Rex Hawthorne and Associates in Vernon.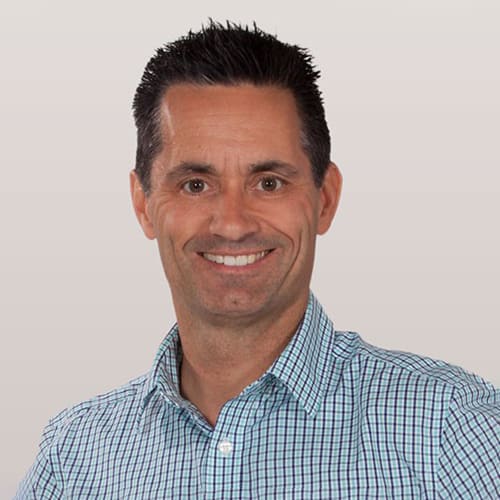 Dr. Rex Hawthorne
General Dentist
DMD, University of British Columbia
He attended St. James Elementary School and graduated from W.L. Seaton Secondary in 1986. Before continuing with his post-secondary education, he spent a year in Argentina on a Rotary Exchange. Rumour has it that he still speaks a little Spanish!

Dr. Hawthorne began his post-secondary education here in Vernon at the college, followed by a year in Kelowna at Okanagan College. He then attended UBC where he graduated in 1991 with his B.Sc. in Animal Biology. He was accepted into the Faculty of Dentistry, again at UBC and graduated with his D.M.D in 1995.

He then moved back to Vernon to begin his career. Dr. Hawthorne associated with Dr. Clark and Dr. Burnham, before purchasing Dr. Burnham's dental practice in 1996. In 2001, Dr. Hawthorne moved the practice from downtown to their current location in the Cornerstone Dental Building on 27th Street.

Dr. Hawthorne is an active member of an orthodontic (braces), implant and Botox study club. He has also taken numerous courses in the areas of cosmetic, laser, microscopic, Cerec, Implant, hard and soft tissue grafting and general dentistry.

When not spending time with his wife Melissa and children Makayla, Reece, and the twins, Ava and Ella, Dr. H enjoys most sports. Some of his favourites include skiing, wakeboarding, kite-boarding, and biking. He also enjoys tinkering around with computers.